Alive For Now shirts/fundraiser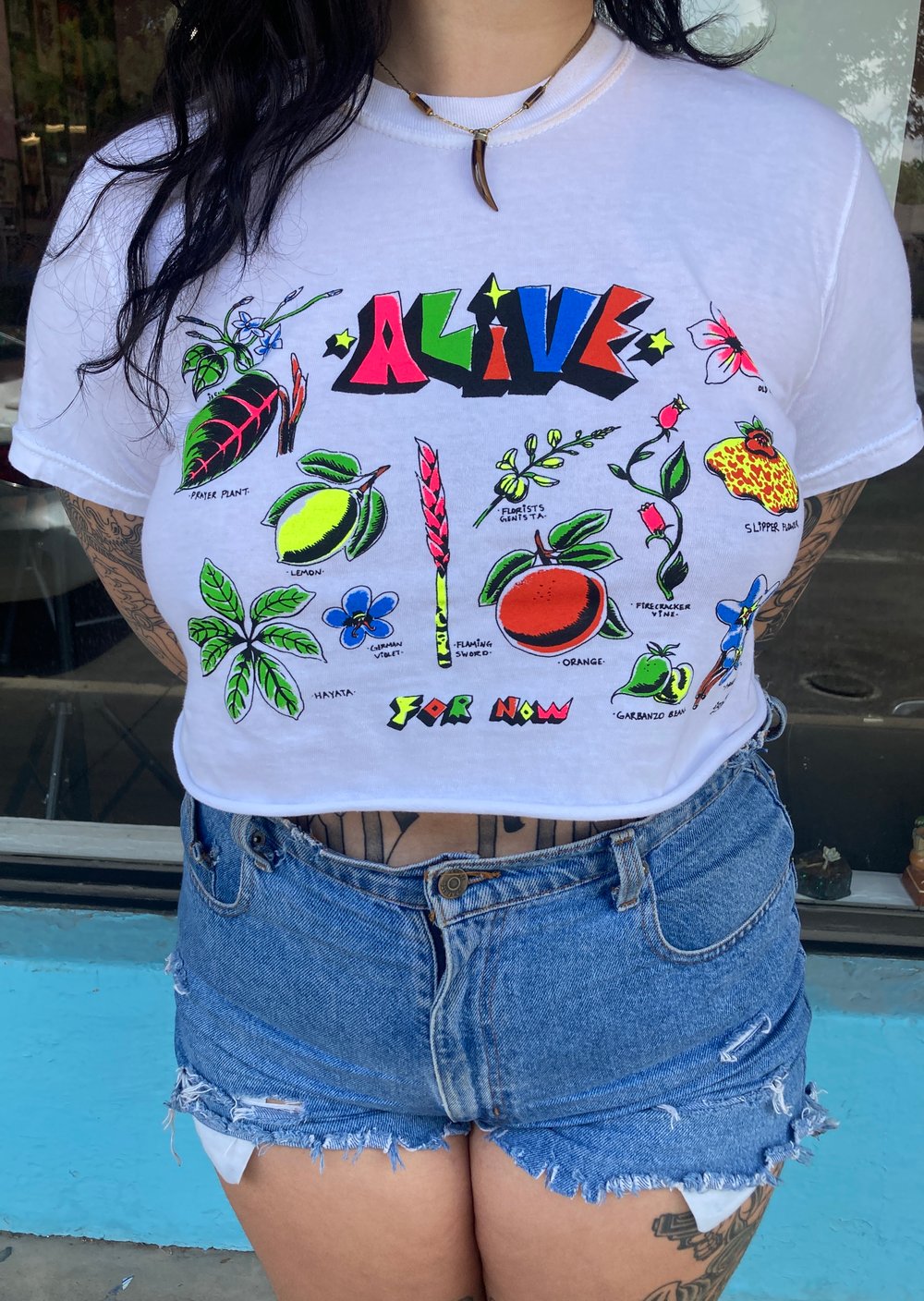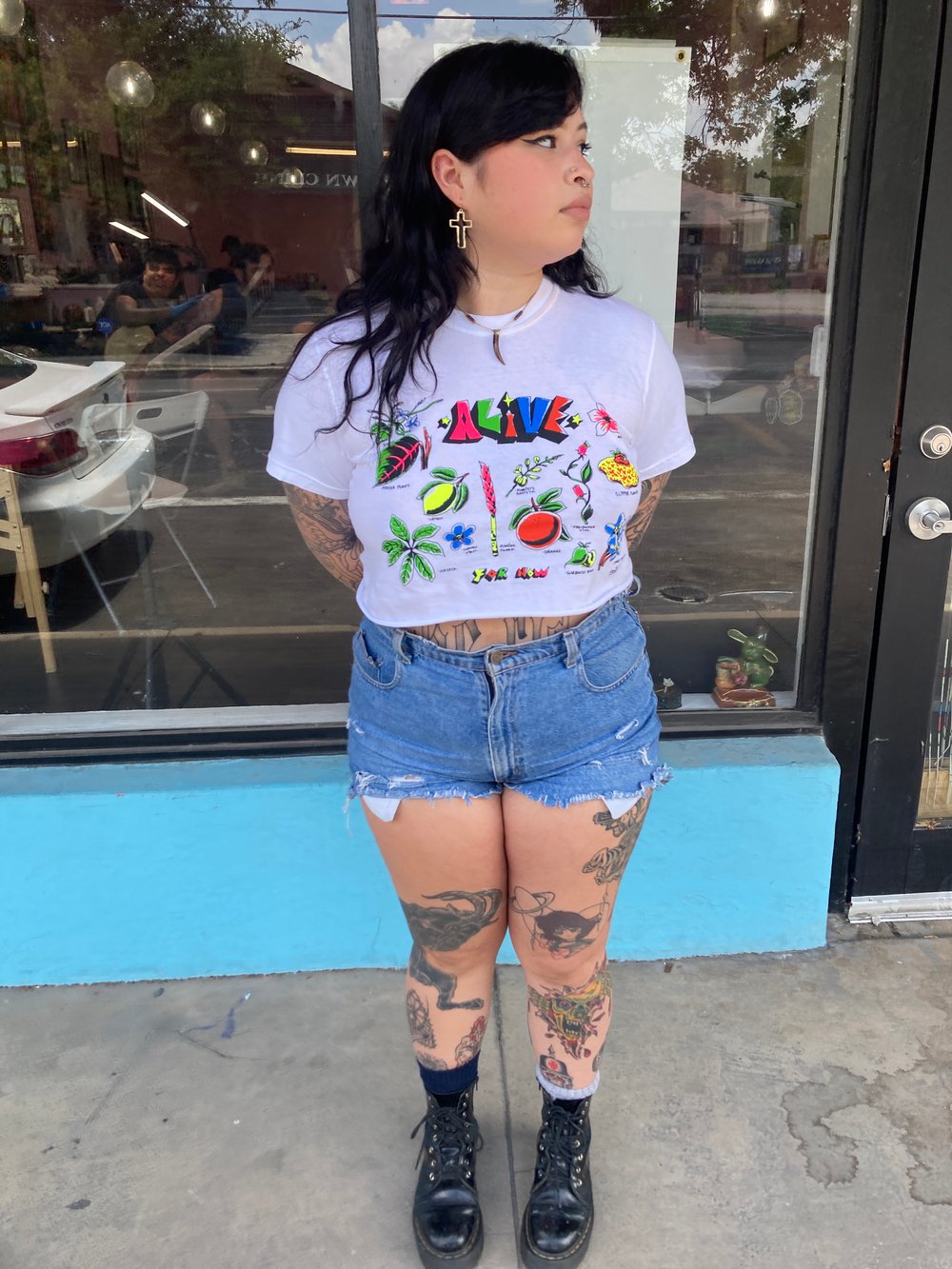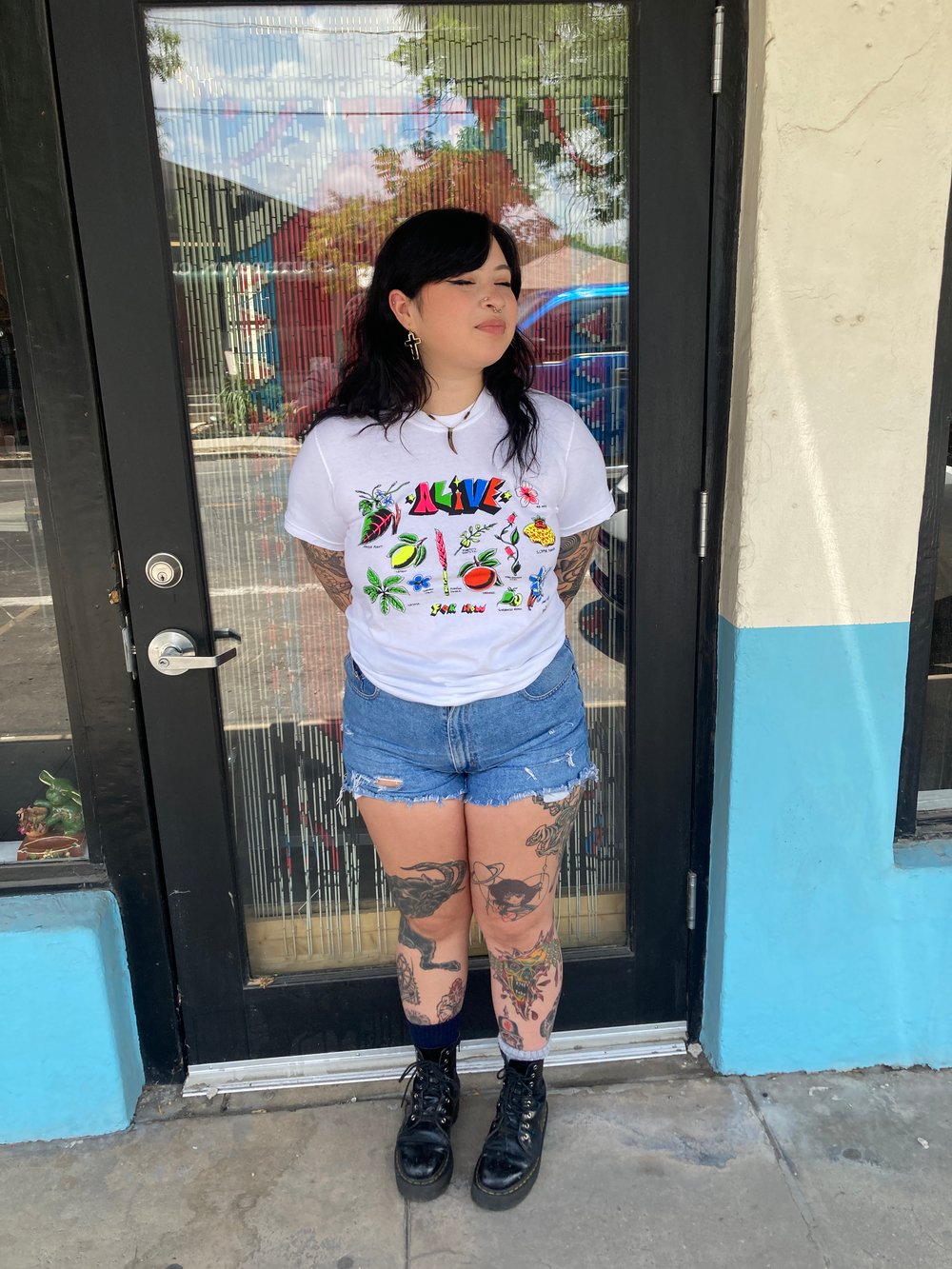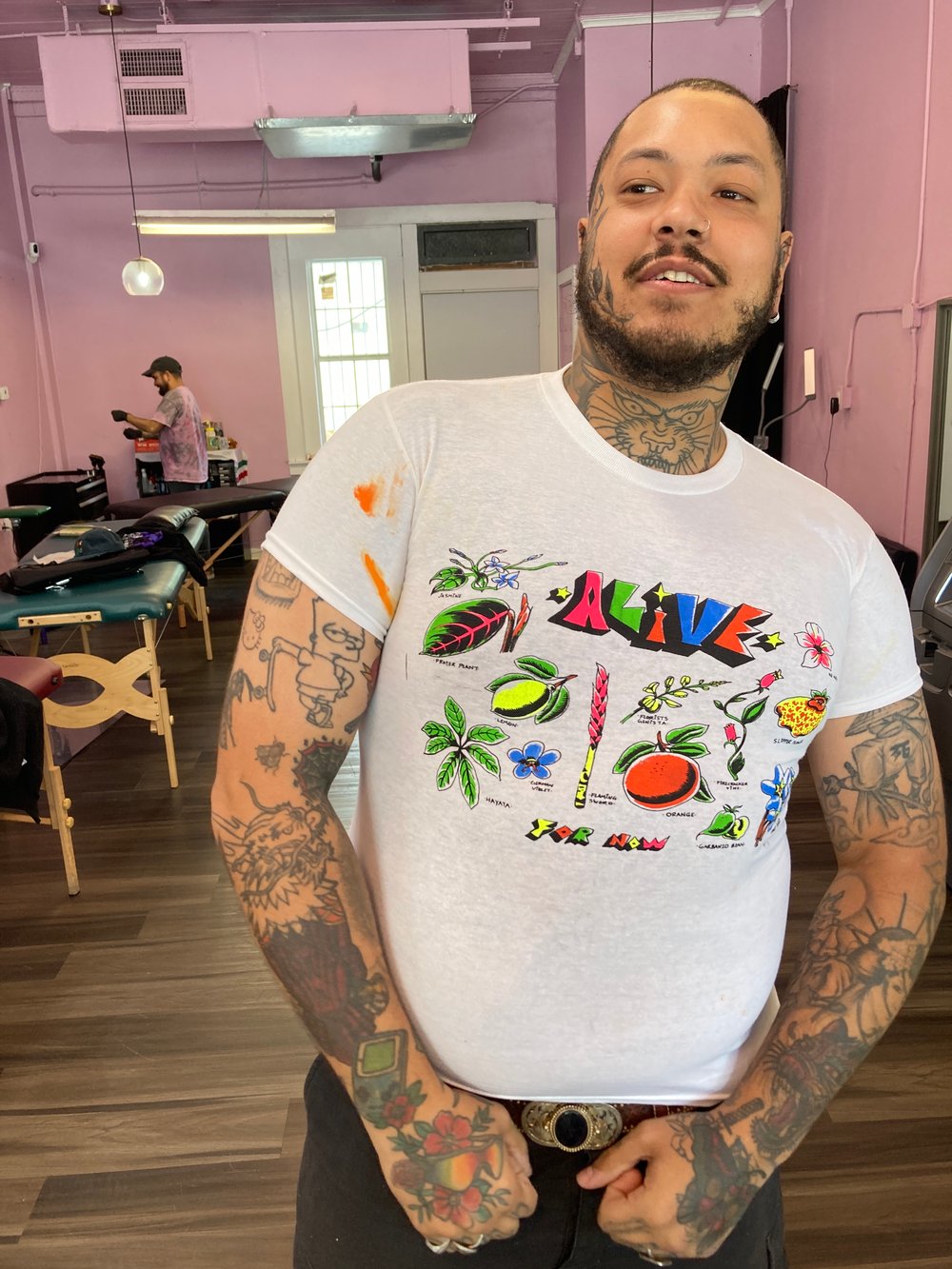 From my Alive..For Now Flash sheet, this design is printed by hand in San Antonio, TX, by Compound Control. This is a 7 screen, 7 color shirt, on the amazing quality Comfort Color shirts.
In honor of continuing to support mutual aid systems, and some of the most marginalized people,
50% of profits will be donated to the Corazón Ministries migrant center.